Make your art the star with STELLAR.
The lifespan of your game's art shouldn't end on the table. STELLAR gives your stunning assets a whole new way to shine.
How STELLAR works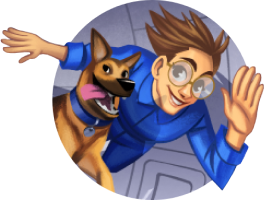 How STELLAR works
From metal posters to playmats - with STELLAR, you'll make more from your artwork.
1. Upload
1. Upload
There's no excuse to leave your game art gathering dust; not when it could be out there earning new fans, sales, and publicity. All you need to provide are your high-resolution art files. We'll take care of the rest, paving the way for you to give your game art a second life.
2. Customise
2. Customise
From playmats to our highly collectible STELLAR Plates, our merch options help you grow your audience and get more value out of the art assets you already own. STELLAR Plates are our flagship product: these quality metal posters are magnet-mounted, colourfast and sturdy, engineered to withstand being swapped, moved, and endlessly admired. Available in a range of formats including square, a STELLAR Plate is the canvas your game art deserves.
3. Hype
3. Hype
With STELLAR you can make sure your art ends up in the hands of everyone, or project backers only, or just a select few lucky collectors. Introducing STELLAR Drops: offer limited edition numbered runs of key products to boost collectability and build hype. And for the crowdfunding crowd: use STELLAR to create and distribute rewards limited to your backers.
4. Relax
4. Relax
Orders? Shipping? Customer service? We take care of all that. Once you've added your game art to STELLAR, there's only one thing left to do: sit back, relax - and maybe pick up a few treats for yourself in the STELLAR store. You've earned it.
STELLAR is coming soon,
be the first to know!